Designer/Maker Diaries - July 2022 Edition
Posted on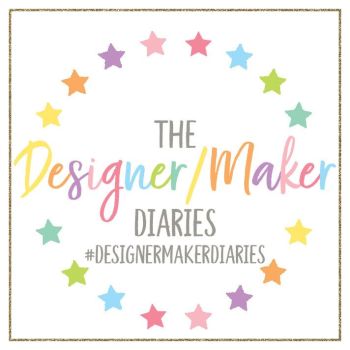 July was a bit of a whirlwind of activity but I feel like I didn't get much done, I know I did get lots of things done but it all feels a bit scrappy for want of a better word. Mainly lots of tying up loose ends & starting new projects off.
So what exactly did I get up to here at Claire Salisbury Studios & Creative Sparks Club HQ this month?
Well I brought back my blog - which is obvious because you're currently reading it lol! I've always loved blogging but I just didn't have the time to keep it going, however, I've had a re-jiggle of stuff & now have worked something out time wise so I'm looking forward to getting back into my blogging groove over the coming weeks & months.
I started creating a new range of printable wall art for my Etsy shop
They're filled with positive messages perfect for decorating your studio, office or creative space - they'll also look good in teen bedrooms. And as you print them yourself they're super affordable too! The plan is to launch them at the end of August or beginning of September.
I started work on a new surface pattern collection & Make It In Design's Summer School started on Monday this week so I've also made a start on the Advanced & Intermediate Briefs from that. I foresee a LOT of surface pattern designing in my future throughout August - Yay! It's my favourite part of what I do!
These are some of the motifs for the collection I started just before Summer School began. I've got a chilled out, cool pastel vibe in mind for this collection.
I also created some prototypes for a new physical product I'm working on too - Positive Postcards, I'm still finalising the details on these at the moment. I can't decide if they should be fully printed or hand finished by me using gold & coloured vinyl for stars & other accents, which would you prefer?
August is shaping up to be an exciting & busy month looking at my planner, there's exam results day for H, several hospital appointments following from my collapse back in May, new products to work on, surface pattern collections to design, tutorials to film, tea to drink, cake to eat & I may even squeeze in a movie day too.
Hope you all have a wonderful August & enjoy the Summer weather whilst it lasts!
Happy Creating!